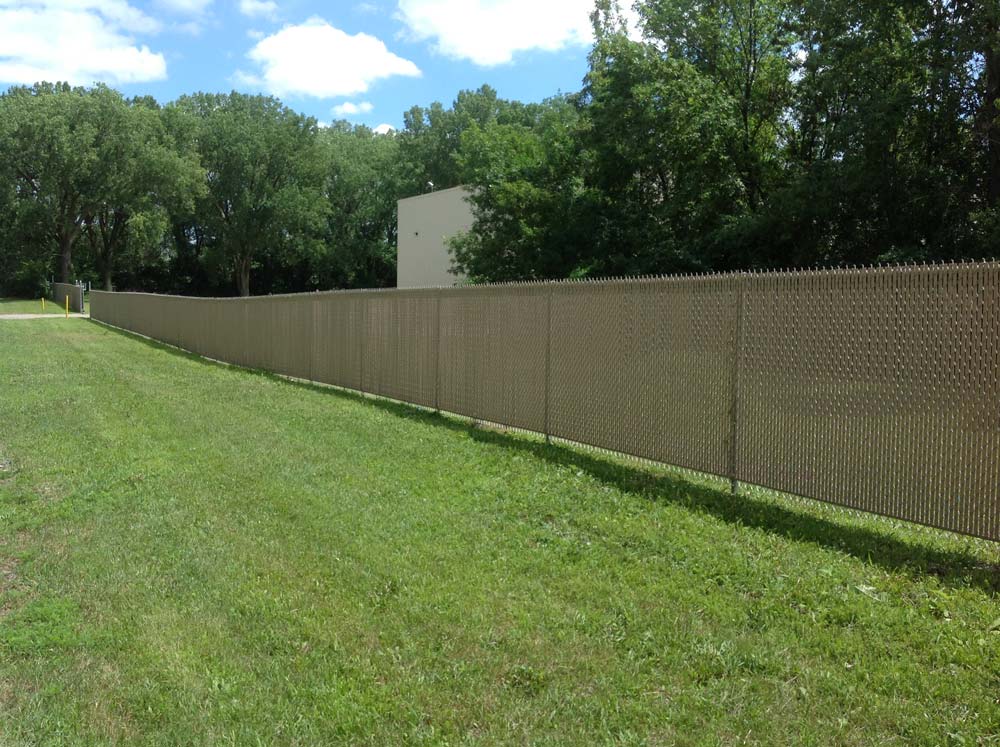 Looking for a little more privacy for your pool or yard? Need a windscreen for your basketball or tennis court? Our decorative windscreens and chain link slats are available in a variety of colors, materials and styles, can be added to create an attractive screen for your property perimeter.
Privacy Screens & Chain Link Slats Features and Benefits:
Made from a high density polyethylene with an ultra violet inhibitor.
Slats are resistant to rain, snow, heavy duty detergents, salt water, alcohol, acids, alkalines and petroleum products.
Available in a variety of colors including Beige, Redwood, Sky Blue, Rustic Brown, Snow White, Hedge Green, Cape Cod Gray and Black.
Chain Link Slat Color Options:
*actual slat colors may vary from pictures shown below