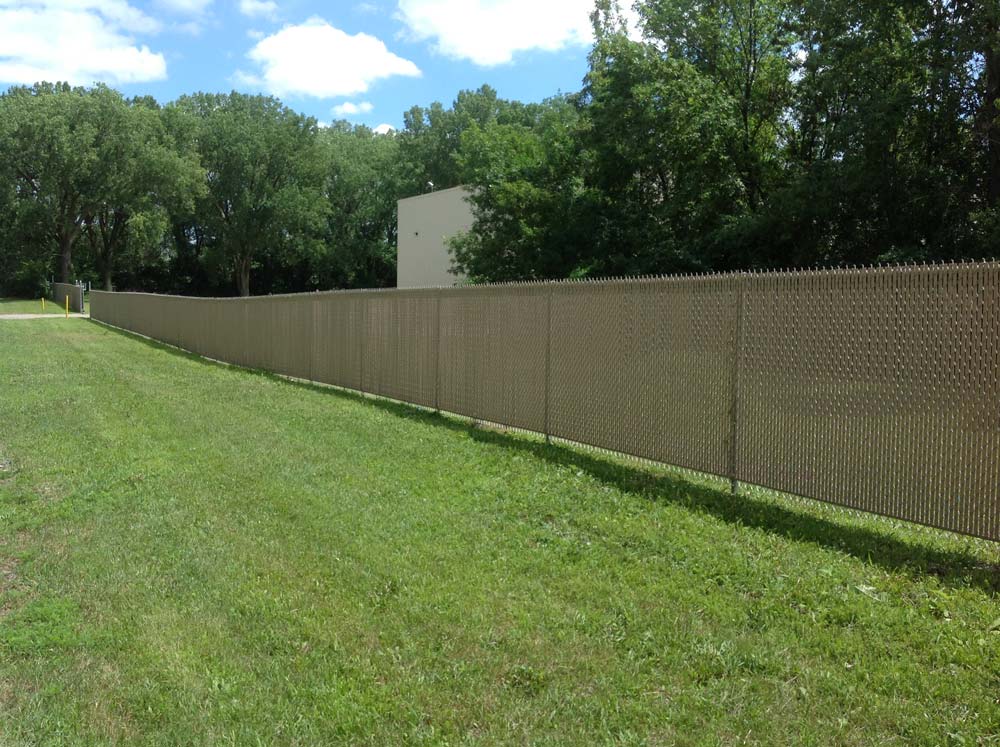 Looking for a little more privacy for your pool or yard? Do you need a chain link fence privacy screen for your basketball or tennis court? Our decorative chain link fence windscreens and privacy screens are available in a variety of colors, materials and styles, can be added to create an attractive screen for your property perimeter.
Privacy Screen & Windscreen Features and Benefits:
Available in a variety of colors including Beige, Redwood, Sky Blue, Rustic Brown, Snow White, Hedge Green, Cape Cod Gray and Black.
Made from a high density polyethylene with an ultra violet inhibitor.
Slats are resistant to rain, snow, heavy duty detergents, salt water, alcohol, acids, alkalines and petroleum products.
Chain Link Fence Privacy Screen and Windscreen Color Options:
*actual slat colors may vary from pictures shown below